Employee Relations
Conflict is often unavoidable in the workplace. However, South Texas College prides itself in fostering a work environment that maintains a college community of integrity and excellence to excel the success of our students.
The South Texas College Employee Relations team offers various services to help you resolve workplace issues, promote positive relationships, and improve the work environment. These services include consultation, facilitation, mediation, and workplace investigations. The Employee Relations team provides this service to all South Texas College Faculty and Staff, at no cost to participants. Explore these available options below.
Services
Consultation
Consultation is a service provided to guide employees in navigating workplace issues. Similarly, a consultation may also be requested by an employee for clarifications on College policies and procedures, including disciplinary processes.
Supervisors who are considering any disciplinary action with an employee, must contact and receive approval from the College's Human Resource Office and Employee Relations team.
Consultation for Supervisors and Employees
Consultation for Supervisors and Employees
Disciplinary Process
Conduct and Performance Improvement Plan
Complaint Process
Time Fraud
Retaliation
College Policies
Harassment
Workplace Investigation
Facilitation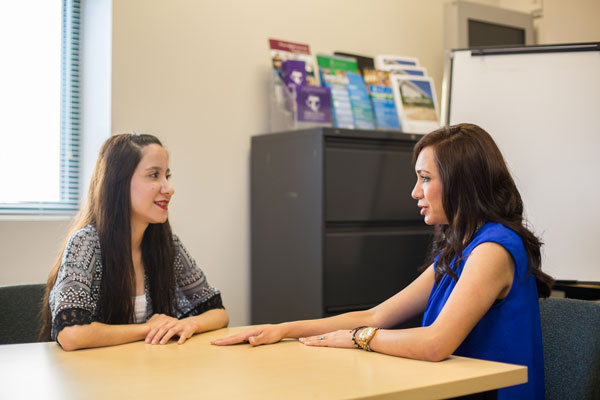 Facilitation is a service provided to assist employees in managing difficult conversations that pose challenges for an individual or team in reaching a particular goal. The Employee Relations team provides both informal/formal facilitation support to help college staff navigate these discussions.
Facilitation usually involves difficulties in professional relationships. Correspondingly, this process is facilitated by having 1 - 2 individuals or a small group meet with an Employee Relations representative to informally/formally resolve a potential dispute.
Facilitation Needs and Topics

| Facilitation is appropriate when: | Common facilitation topics deal with: |
| --- | --- |
| Processes are unclear for meeting objectives and goals | Disciplinary processes |
| Difficult decisions need to be made by individuals/groups | Interpersonal differences |
| Team members have interpersonal tensions | Disagreements in opinion regarding conduct and performance appraisals |
| Supervisors or employees need help having difficult discussions | Interpretation of College Policy |
Mediation
When an issue becomes a full-fledged dispute between two parties, mediation may be the best alternative. Mediation is a voluntary, private and formal process where a neutral third party helps disputing parties manage their conflict through dialogue in a controlled environment.
Mediation can be requested by disputing parties (if both are in agreement). The process is coordinated by the ER team at no cost to parties.
Mediation Process

| The mediation process: | Appropriate in the following cases: |
| --- | --- |
| Is formal and follows a specific format | Behavioral conflicts |
| Is moderated by a trained Employee Relations Representative or a neutral outside third party when appropriate | Interpersonal conflicts |
| Aims to help generate ideas proposed by parties | Leadership conflicts |
| Aims to end with mutual resolution determined by the parties | Personality and/or work-style conflicts |
Workplace Investigations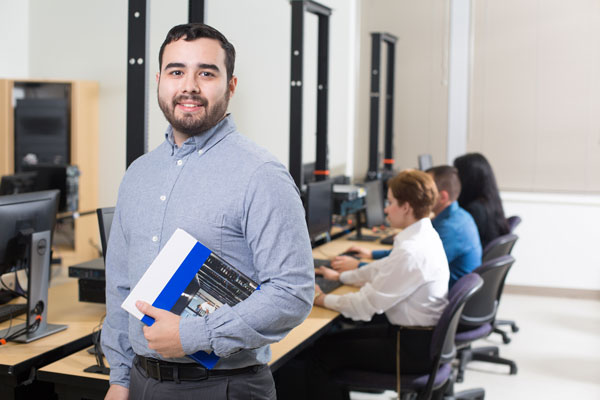 Occasionally, serious issues can lead to workplace investigations. Additionally, some cases require the involvement of the Office of Institutional Equity/Title IX and 504, including all sexual harassment and discrimination complaints.
When an alleged serious complaint is reported, the Employee Relations team will analyze the merits of the claim by conducting a thorough workplace investigation. An Employee Relations team member may either lead the investigation and/or refer the case to the Office of Institutional Equity/Title IX and 504 in the case of sexual harassment or a discrimination complaint.
Workplace investigations

| The Employee Relations Team may: | Common workplace investigations could include, but are not limited to: |
| --- | --- |
| Gather and review all documentation and/or evidence | Behavioral conflicts/Interpersonal Conflict |
| Schedule interviews with the involved parties | Grievances |
| Provide recommended options to resolve the issue based on objective facts | Harassment; Safety; Retaliation; Theft; |
| Write a report which includes investigation findings | Work schedule adherence |
Resources
Employee Handbook

Employee Handbook

The Employee Handbook has been prepared for your information and comprehension of the employment policies and practices of South Texas College in effect at the time of publication. All previously issued policies and any inconsistent policy statements or memoranda are superseded.

The College reserves the right to revise, modify, delete, or add to any and all policies, procedures, work rules, or benefits stated in this handbook or in any other document.

The Employee Handbook is intended to support policy statements of the Board of Trustees, and in any instance where it is determined that the handbook is not compatible with the Board Policy Manual, Board policy shall prevail. Nothing in this handbook or in any other personnel document, including the benefit plan description, creates or is intended to create a promise or representation of continued employment for any employee.

Staff Performance Appraisals

Staff Performance Appraisals

Performance appraisals are intended to measure the extent to which the employee's performance meets the requirements of a particular position and to establish goals for the future, strengthen the relationship between you and the employee, open up channels of communication; appraise past performance, recognize good performance, identify areas that might require improvement and enable you to assess your own communication and supervisory skills.

Human Resources Training

Human Resources Training

In an effort to provide continuous training, our office is offering an invaluable resource of HR Training! Access training information below and you will learn about Payroll processes (NOE's; funding sources; org codes; payroll deadlines, etc.) and Benefits processes (FMLA, leave reporting, how to report a WC claim, Insurance benefits, annuity info).

Supervisor Training Programs

Supervisor Training Programs

New and current managers and supervisors will find a wealth of information related to supervisory procedures, paperwork and best practices in this handy resource area.